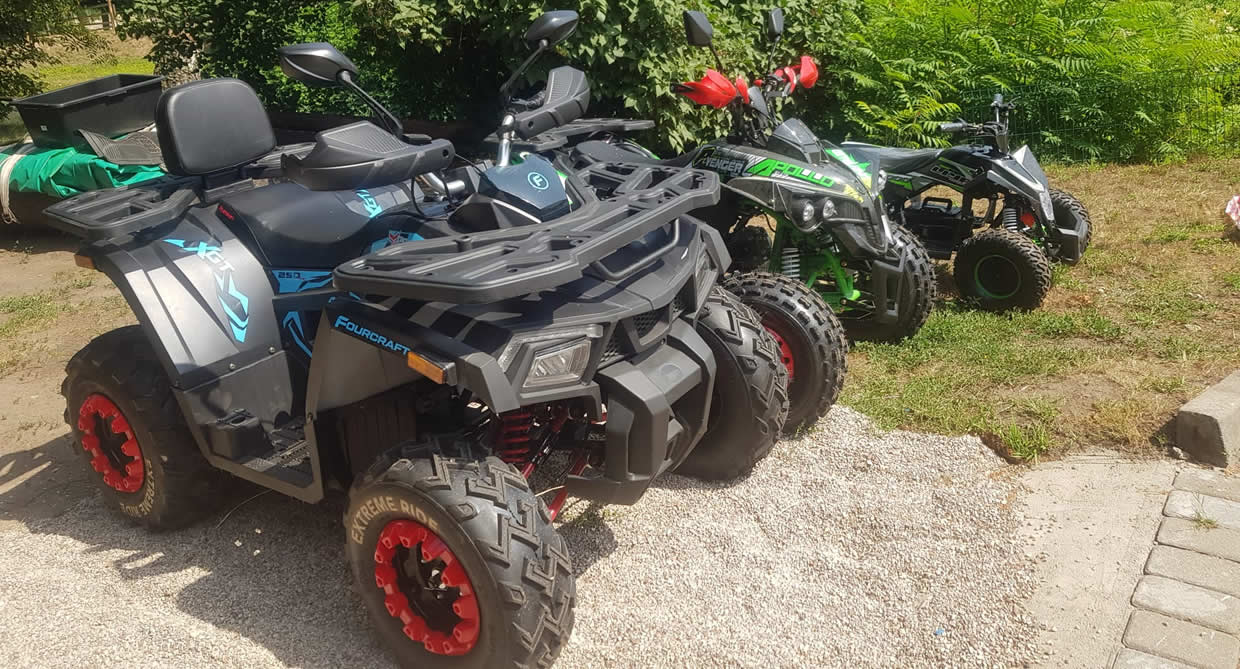 If you want to get some adrenaline, we offer you to use one of our quadricycles.

---
There are currently three quadricycles at your disposal:
One is for children under 7 years of age
Another quadricycle is suitable for people weighing up to 80 kilograms
And the third quadricycle can be used by persons weighing up to 140 kg.
We have created 2 tracks, the total length of one track is 1 kilometer, while the total length of the second track is 2 kilometres.
You can see the service fee in section Prices