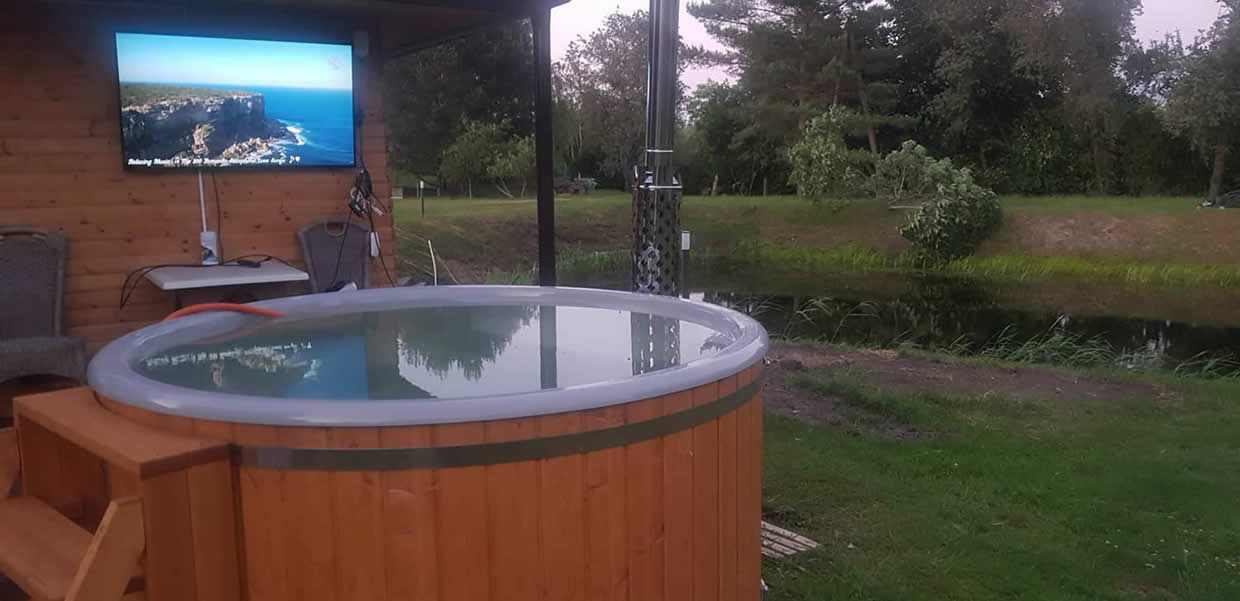 ---
We offer you to spend your unforgettable time using our sauna house, where you will have a small fireplace hall at your disposal, where you can feel comfortable in the company of up to 10 persons, a terrace with a soft leather sofa, heated tub, and of course wet sauna.
---
Sauna and hot tub for romantic nights surrounded by stars

---
The opportunity to relax in our hot tub under the open sky will create an especially romantic mood for you
---

You can watch one of your favourite series in the tub.
We just have to note that the TV will only be available if you have decided to spend the evening quietly and calmly (we don't want someone to jump in the tub and splash the screen)..
To make your rest special, we have prepared more than 20 essential oils which you can use in your sauna rituals.
The possibility to add rose petals to the hot tub will make a special touch for your rest.
In turn, in sauna procedures you can use our switch of birch twigs, as well as scrubs specially prepared for you, for which you can choose the right drug plants and essential oils suitable for your skin.